Autumn is one of the best seasons for sightseeing because it's neither too hot nor too cold and foliage is beautiful.
The air is getting much clearer, we can walk around so many places in a pleasant atmosphere. However, sometimes popular spots are jam packed with lots of tourists, so we might not be able to say it's tasteful…even though it's a traditional site which has special meanings for Japanese people. Certainly, I'm most grateful to the guests that they chose Japan as their travel destination after pandemics. Balance between tourism and preserving atmospheres seems to be important and hard for us. What do you think this photo ?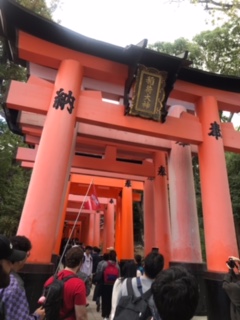 投稿者プロフィール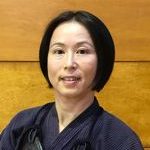 Hello!I'm a government licensed English speaking tour guide . I'm so happy to share a good time with you. I'll customize your original tour. Please let me know what you are interested in.